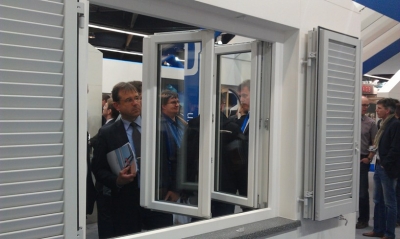 Fensterbau Frontale 2016 was held in the period from 16.03.2016 to 19.03.2016 in Nuremberg, Germany.
Fensterbau Frontale is an international trade fair for construction and construction materials with special emphasis on doors, windows and facades. During the event, exhibitors present innovations related to doors, windows, maintenance of facades.
Representatives of the company Cheh Plast Ltd. again took part in the exhibition. This allows the company to exchange experience with architects, dealers and manufacturers from different countries. In the last edition of the fair visitors were about 109 000 people.
Special attention was paid to our colleagues from Winkhaus, REHAU and Klaes, with whom meetings were held and negotiated better conditions when buying their products.